led Spot Light is een typische geen belangrijkste licht, geen vaste grootte van een moderne genres, verlichting, interieur verlichting de sfeer kunt maken, als een rij van kleine led Spot licht combineren licht energie verandert fantastische patronen. Als gevolg van het kleine vlek licht vrij kan veranderen de hoek, het effect van een combinatie van verlichting verandert ook, als het donker wordt warm par licht. Spot licht, zachte, elegante, led Spot Light kan ook worden lokale verlichting, de sfeer verhogen.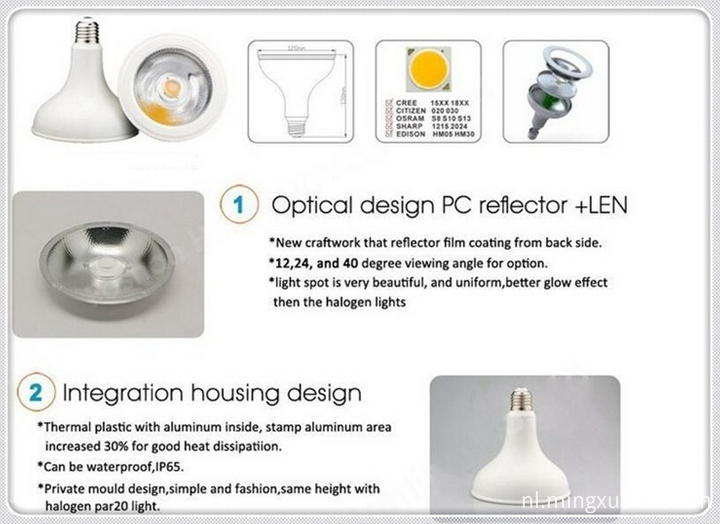 Functies:
Led Spot licht kan worden geplaatst rond het plafond of het bovenste meubilair, ook in de muur kan worden geplaatst, rok of plint. Licht rechtstreeks op de noodzaak te onderstrepen van de objecten op het huis wil het subjectief esthetisch effect, om te wijzen op de unieke omgeving, rijke lagen, de atmosfeer rijk, kleurrijke artistiek effect. LED Spot Light zachte, elegante, een leidende rol kan spelen in de algemene verlichting, maar ook plaatselijke verlichting, contrast-atmosfeer. 
Led Spot licht functie:
1) energie besparen: hetzelfde vermogen LED lamp stroomverbruik is slechts 10% van de gloeilamp, maar ook energie dan tl.
2) lange levensduur: LED lamp kralen 50.000 uren, kunnen besteden dan tl-lampen en gloeilampen lang zijn
3) Dimmable: vorige dimmers geweest voor gloeilampen, gloeilamp licht dimmen rood, moeilijk te zien van fluorescerende dimmers, die is dimmen technologie voor vele jaren heb niet de ontwikkeling van de hoofdreden; nu de LED kan dim, en of het nu licht of donker licht is dezelfde kleur (kleurtemperatuur in principe ongewijzigd), die aanzienlijk beter dan gloeilampen dimmen is.
4) lage calorische waarde: zoals led Spot licht, een heleboel 220V plek met een paar dagen niet verbroken vanwege koorts. 12V halogeen spots, is hoewel de hitte lager dan de 220V schijnwerpers is, maar er te wijten aan gebrek aan macht en andere redenen met de transformator, de helderheid van minder dan de nominale waarde zijn. Met LED-verlichting, geen transformator kan werken voor een lange tijd.
Mingxue opto-elektronica Co., Ltd. heeft toepassing het I S O 9 0 0 1: 2 0 0 8 internationale quality management systeem certificaat, passen we de CE, RoHS en stabilisatie-en associatieovereenkomst certificaat voor onze led verlichting product.