MR16 7w DIM led Spot Light (soms gebruikt als een interface, MR16 of GU5.3 genoemd) is een soort van een aantal fabrikanten ontwikkelen standaard halogeen Reflectorlampen. Vandaag MR16 type LED-lamp kan ook worden gezien.
MR16 7w DIM led Spot licht worden vaak gebruikt in plaats van een standaardgloeilamp compacte tl of gloeilamp toepassingen, met inbegrip van residentiële verlichting en retail verlichting.
MR16 lamp werd oorspronkelijk ontworpen voor diaprojectoren.

MR16 7w DIM led Spot Light zijn geschikt voor allerlei toepassingen, vereisen een lage tot matige intensiteit directionele verlichting, zoals track verlichting, verzonken plafond verlichting, schemerlampen, kroonluchters, lampen, landschap verlichting, detailhandel display verlichting en fiets koplampen.

Vouwen van eigenschappen
MR16 7w DIM led Spot Light /MR16 spot licht is een naam-getal, waarbij de "Heer" meerdere reflector (veelzijdige Reflector) vertegenwoordigen. 16 is de lengte van de diameter van de vertegenwoordiger van de voormalige, het aantal eenheid lengte van veelvouden, de bepalingen van 8 eenheden van 1 inch. In MR16 voorbeeld, is de eerste diameter 16 eenheden lang, 2 inch in diameter vóór die 2x2.54cm = 5,08 cm, diameter van ongeveer 5 cm lang
Lamp cup, hoge lange levensduur, betrouwbaar, halogeen helderheid van de lamp, goedkope glas.
MR16 7w DIM led Spot Light fatale fout is: grote energieverbruik, warmte lamp grote.
Er cartridge vrienden (zaklamp liefhebber) vanwege goedkope, hoge helderheid, goede floodlight, die werd omgebouwd tot een zaklamp, goede resultaten.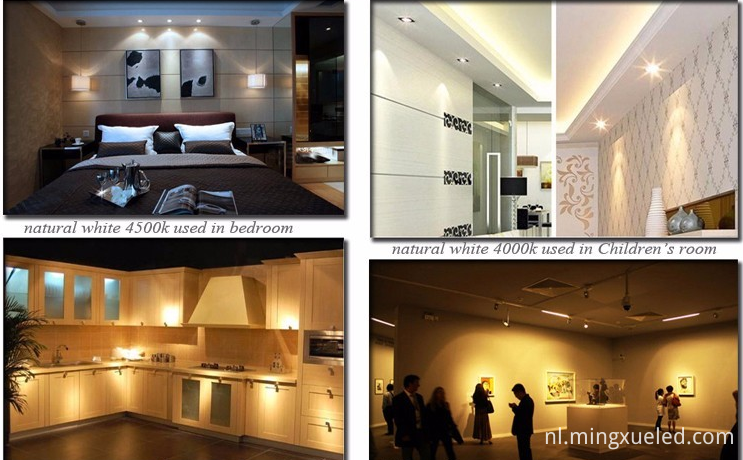 Op dit moment zo'n een bekende fabrikant van lichte kopje GE gemeenschappelijk NVC, Philips, Osram.
Mingxue opto-elektronica Co., Ltd. heeft toepassing het I S O 9 0 0 1: 2 0 0 8 internationale quality management systeem certificaat, voor MR16 7w DIM led Spot Light we het certificaat CE, RoHS en stabilisatie-en associatieovereenkomst voor ons product led verlichting toepassen.